In time for the Holiday Season, the International JavaScript Conference wants to give you the chance to win one out of three Ugly Winter Sweaters!
If you want to win one of these custom-made sweaters with the festive JavaScript tree, all you have to do is to subscribe for our newsletter.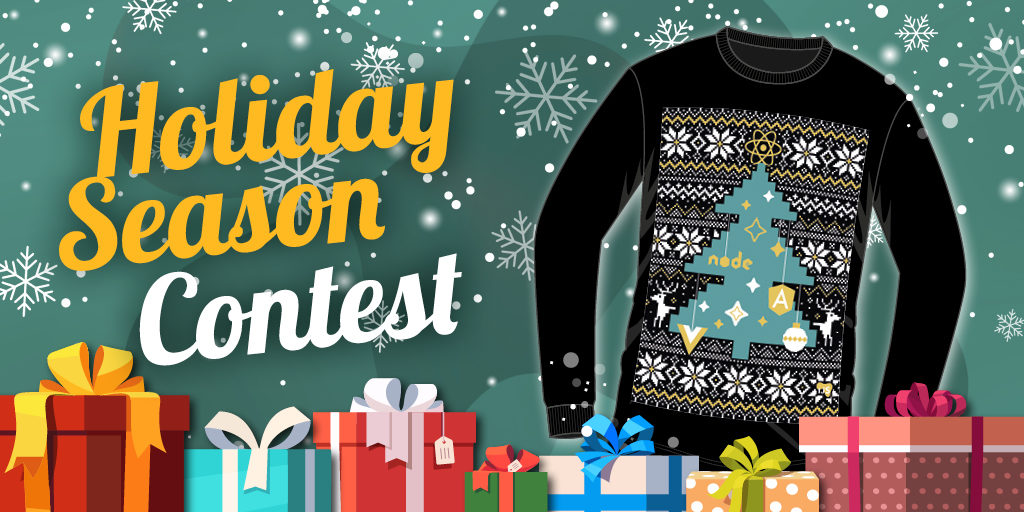 (If you are already subscribed, please submit your address as well to validate your e-mail for the contest.)
The winners will be chosen on December 13th, so don't forget to subscribe!
Please provide your e-mail address here:
If you win one of our sweaters, our team will get in touch with you on December 14th to ask for your size. We will try our best to send you the sweaters before christmas. The actual sweater may vary from the picture.